2019 World Food Moscow(2019 WFM)
Exhibition Center:International Exhibition Centre "Crocus Expo"
Exhibition Address:16,18,20 Mezhdunarodnaya street, Krasnogorsk 143402 Moscow Region,RUSSIAN FEDERATION
Exhibition Date:24th,Sep.,2019—27th,Sep.,2019
Booth Number:Pav 3.15,D671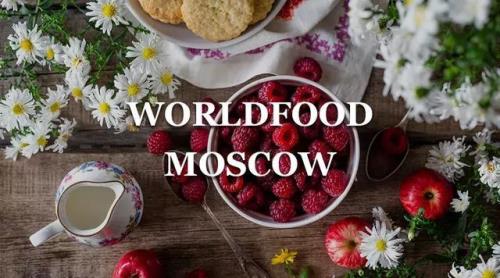 Since 1992, World Food Moscow has developed into one of the most well-known international exhibitions; it is the best platform for negotiating and signing agreements with Russian retailers, distributors, wholesalers and restaurants.
World Food Moscow in Russia has attracted a large number of wholesalers, distributors, retailers and catering companies. The exhibitors are divided into 10 major product categories to ensure that the audience can easily find the products they are interested in and interview the producers.
Rich and professional exhibition activities. World Food Moscow in Russia covers all product categories in the food industry. In order to facilitate exhibitors' exhibitions and visitors' visits, the exhibition is divided into 11 professional fields: meat and poultry, fish and seafood; fruits and vegetables; sweets and pastries; groceries; oils, fats and seasonings; quick-frozen production; ; dairy products; tea and coffee; beverages; health and organic food.
If you have any news, please contact Email: sales1@kinchon.com Whatsapp: +86 18060741304
More information, please visit our website: www.kinchon.com